Volkswagen Transporter upfront wheelchair and drive from wheelchair user position rear lift WAV from Southern Mobility Vehicles
Iconic, yes, that's the word for the VW Caravelle or the lesser specification Transporter. Both models have lost their van image, and that has taken a few years, and some upgrading of specification and a suitable platform of engine power output variants have all helped. Petrol engines are still not plentiful, but the Volkswagen marque does tend to be synonymous with diesel and, of course, their legendary DSG, Direct Shift Gearbox or as we tend to refer to it, an automatic.
Not all VW Caravelle and Transporter conversions are equal and are certainly not ideal for every wheelchair user. A drive from a wheelchair, wheelchair passenger upfront, switch conversions, and rear wheelchair user positions are all possible in the Caravelle and Transporter. Flat floor conversions will almost always have a lift; sometimes, these can be under the vehicle floor below the nearside rear sliding door. More often, they are internally positioned at the rear of the vehicle. The preferred lift option will be decided by several factors, which are best discussed because a mistake based on preference is still a mistake, practicality rules for which conversion style and type works best. It lends itself exceptionally well to many conversion variations with both flat and lowered floor conversions.
Focussing on the rear internal lift entry conversion, we can tell you that the maximum entry height through the back door of any flat floor Caravelle or Transporter for a wheelchair user is pretty much the same as coming through the car's side sliding door once it's converted to a WAV. Internally there is more headroom, though. By making this clear, hopefully, this becomes the first part of any decision-making process; if the wheelchair user is taller than the entry point, we'd not recommend it; it is as simple as that. So, you'd need to look at the lowered floor conversions available for the Caravelle; we can help with your decision-making process, so feel free to make contact with us.
The level or flat floor internal rear lift conversion means some key preferred attributes to a Caravelle can be retained. Firstly a level floor maintains more of the car's original integrity, allowing the VW floor tracking to be used for the seats (particularly the flexibility of any captain's seats present). The much-loved rock and roll VW rear bench seat cannot be present in a WAV with a rear entry lift, of course, but the table, if present, can be used. A rear lift conversion means that the converted vehicle will not have a boot area as the rock and roll seat isn't present to create the restricted location for anything you want to keep in your WAV, so do bear this in mind when looking at your options.
The seating layout in a Caravelle or Transporter conversion with a rear internal lift means the seating options will differ from an underfloor side entry lift conversion. Still, they are equally as good depending on individual needs. Entering the Caravelle in particular as a WAV via the rear, the first thing to note is that the rear seat, often the nearside one, will not be present, which can be a wheelchair user's resting place. Alternatively, with the second-row seat removed, they may settle there. Further forward, if the position is designed to be accessible, a wheelchair user may be seated in the wheelchair passenger upfront position. It is vital to remember that the proper conversion and wheelchair occupant restraint system must be present; it is not as simple as removing the seat. A considerable amount of work must occur and the appropriate testing to ensure it is safe and legal.
A VW Caravelle or Transporter WAV with a rear entry internal lift can ensure that a wheelchair entering and leaving this WAV conversion is generally moving in a straight line, sometimes from the lift to the forward most position in the vehicle, the front passenger position. Alternatively, in a flat floor car, the nearside seats could be retained, and the wheelchair user would have a clear path through to the driver's position. Please remember that this will usually mean that a maximum of three seated passengers could travel with a wheelchair user unless the wheelchair user is to settle in the rear of the WAV. With a Transporter, seating variations may mean more available seating but fewer options for where a wheelchair user can be secured.
There are many seating variations available in the flat floor conversion, and much depends on the original seating specification of the car. It is possible to replace the two third-row single seats in a Caravelle with tracking for a rock and roll seat but do take advice on this; of course, this is not advisable on a WAV with a rear lift. It is also possible to reduce or replace the internal seating with tip and fold seats which aid access through the rear of a Caravelle or Transporter, meaning two rear seats can be assured whilst a wheelchair user also has access through the vehicle to a more forward position.
SMV conclusion: the Caravelle is one of the most popular larger WAVs available to the wheelchair user marketplace with a good variety of interior seating styles, specification levels, engine outputs, and they are also available as a manual and the ofter preferred DSG auto gearbox. The array of conversion possibilities can be a little intimidating, so please ask us to help decide the best one to suit the wheelchair user in your life.
Why not give Southern Mobility Vehicles a call if this WAV isn't quite right for you. We are independent WAV advisors, so you will get the best of all worlds, whatever your wheelchair access needs are. Whether you are looking for a new Motability WAV, a Nearly New Motability WAV, short term hire, or an outright purchase, we are the WAV dealer to call first. We are here to help; we know how hard it is to be confident you are buying the right mobility vehicle for your needs.
Accessibility Experience
Wheelchair users can "switch" between the passenger upfront or drive from wheelchair position
Fully automated remote control rear entry system for wheelchair user independence
Q'Straint QLK-150 wheelchair docking stations present under the driver and passenger seats
Electronic keypad for automatic gearbox instead of a lever
Automatic engine fire extinguisher fitted in case of emergency
A level floor wheelchair accessible vehicle with plenty of equipment or luggage storage
Two passenger tip and fold seats which conveniently fold for rear wheelchair access
Driver and passenger experience
Cruise control
12v socket in loadspace
Anti dazzle rear view mirror
Traction control
Electric heated door mirrors
Front electric windows
Centre console drinks and mobile phone holder
Air conditioning
Automatic headlights
Safety
Anti lock brake mechanism
Child locks
Electronic immobiliser
Electronic stability programme
Front passenger airbag deactivation
Internal central locking
Third rear brake light
Electric handbrake
Tyre pressure warning light
Please note that some vehicles specification may not match the manufacturer supplied information due to the nature of vehicles being converted for wheelchair accessibility. Please ask us to check anything that is important to you.
Our exclusive and comprehensive Autoguard Nationwide All Mechanical and All Electrical Premium Warranty and Breakdown Assist cover always runs for 3 years and includes:
Full Breakdown Assist to include Roadside Recovery, Onward Travel, Home Start and Accident recovery
Unlimited Number of Warranty Claims on unlimited mileage
Maximum individual claim limit of £2400 including VAT
Breakdown & Recovery 24 Hours a Day/365 Days a Year 
Key WAV component cover Included
Parts and Labour are included
Continental warranty repair cover
A Free Downloadable Autoguard Contract Holder App
Transferable to a New Owner if sold Privately
Our warranty also covers you for - In Car Entertainment Systems, Air Conditioning, Driver Interface Systems, EGR Valves, Catalytic Converter and Fuel Injectors, Misfuelling Cover and Broken or Lost Key Cover 
For new WAVs you will get our exclusive and comprehensive WAV only warranty to run alongside your manufacturer's warranty
Your Warranty & Rescue booklet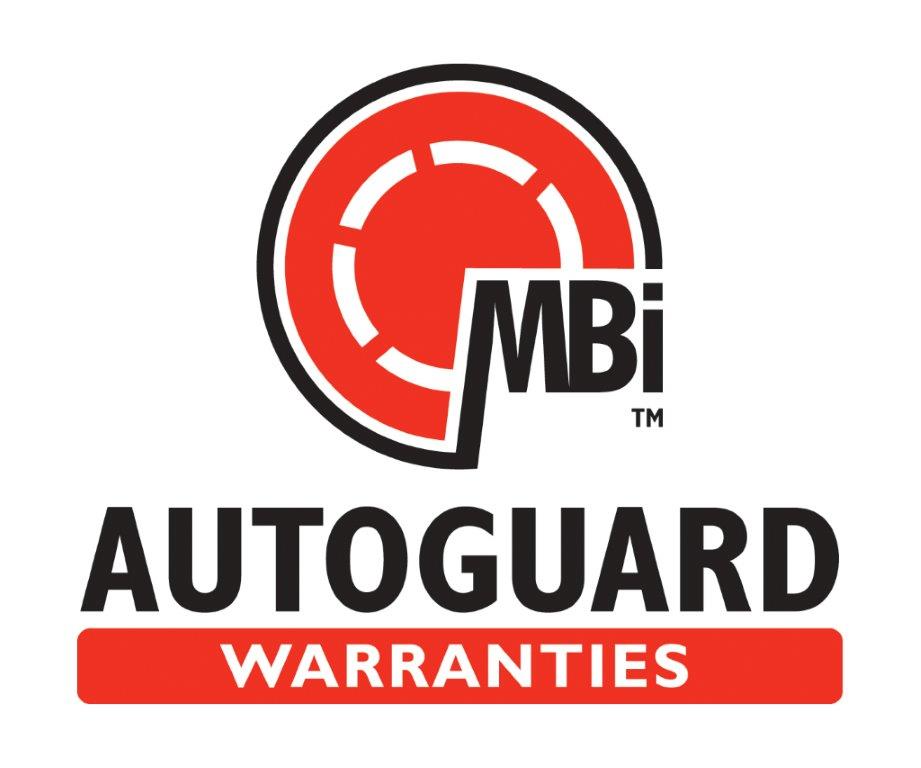 We have partnered with disability insurance specialists, Fish Insurance, who can offer Disability Car Insurance policies specifically to cover disabled drivers, adapted cars, and WAVs.
Options for any driver cover, as well as policies for non-drivers, so you can insure the vehicle in your name and it be driven by yourself, family, friends, or carers
Cover for the repair and replacement of adaptations to your car that you've told Fish about
Free courtesy car while your car is being repaired at one of Fish's approved garages (or up to £700 mobility allowance if a suitable car isn't available)
If your car is stolen, any settlement will take into account any modifications that you've told Fish about
Cover for accidental damage to other people's property or injury to others up to £20m (and up to £5m per claim)
Lifetime guarantee on repairs. If you maintain the vehicle to the manufacturer's schedule, any repairs carried out by approved repairers are guaranteed while you own the car
Protection up to £2,500 for wheelchairs or other mobility aids being transported in your car
To get a tailored quote, call 0333 331 3869 and quote code 2487.
As with any policy, limits and exclusions apply. For full details of the cover provided by Fish Insurance, click here.
Southern Mobility Vehicles ltd is an Introducer Appointed Representative of Fish Administration Limited. Fish Insurance is a trading style of Fish Administration Ltd. Fish Administration Ltd is authorised and regulated by the Financial Conduct Authority, Firm Reference Number 310172. Fish Administration Ltd is registered in England & Wales. Company Registration Number 4214119. Registered Office: Rossington's Business Park, West Carr Road, Retford, Nottinghamshire, DN22 7SW. Fish Administration Ltd is part of the PIB Group.

Dimensions
| | |
| --- | --- |
| Height | 1990mm |
| Width | 1904mm |
| Length | 4892mm |
Fuel Consumption
| | |
| --- | --- |
| Combined MPG | 35.3 |
| Extra Urban MPG | 42.2 |
| Urban Cold MPG | 27.7 |
Performance
| | |
| --- | --- |
| Power (BHP) | 140 |
| Maximum Speed (mph) | 107 |
| Torque (Nm) | 251 |
Engine and Drivetrain
| | |
| --- | --- |
| Cylinders | 4 |
| Driven Axle | FRONT |
| Engine Capacity (cc) | 1968 |
| Forward Gears | 7 |
Emissions
| | |
| --- | --- |
| Emissions (CO2) | 211 |
| Engine Euro Status | 5 |
Please note that some vehicles specification may not match the manufacturer supplied information due to the nature of vehicles being converted for wheelchair accessibility. Please ask us to check anything that is important to you.