Renault Master mid wheelchair user position rear lift WAV from Southern Mobility Vehicles
The Renault Master is a practical WAV that works on many levels for various needs in the accessible vehicle market. It's a large van for sure, but it has the room to accommodate the broadest of needs in the wheelchair accessible vehicle marketplace. Its internal dimensions give it the edge when looking at high level needs wheelchair users. The Master can carry multiple carers and a broad spectrum of equipment, and given the internal floor area, this, to a certain extent, can be arranged how you'd like it to be to accommodate your specific needs.
The Master conversion will vary depending on who converted it; our preference is to buy them with as much floor tracking as possible. Maximum tracking means the flexibility is already there. If the tracking is present, you can accommodate quick-release seats and move them around in the vehicle, secure a wheelchair user in various places, or have multiple wheelchair user positions.
It is possible to get up to four wheelchair users in a standard wheelbase Renault Master, but this would need to be thoroughly tested first, and we'd not generally recommend this unless it was at least a medium wheelbase vehicle. The standard-wheelbase version of the Master will accommodate two wheelchair users, usually side by side or possibly inline, but this must be scrutinised carefully.
The Renault Master is not a luxury WAV, but the practicality and accommodating space that comes with it will ensure that you can move a wheelchair user quickly and efficiently to where they need to be. The Master is built with two or three front seats and anything from one to five rear seats plus one wheelchair user position. There are usually five positions a wheelchair user can be positioned in a Renault Master, the nearside front or back, the offside front or back or centrally in the middle of the floor.
Scooter users, like the Master too, as it gives plenty of space to dismount and no obstacles to navigate. It is important to remember that whilst the accommodation is substantial, the size of the rear lift floor will vary, so always check with us before you travel that your scooter will fit on the lift. We seek the WAVs with the more extensive lift floors, but not all lifts are the same size and the lift most Renault Masters were fitted with do not accommodate that many scooters.
The Master works well for those it suits, but it isn't for everyone. Its roof height, for one, will stop you from getting in most car parks; this is essential to note before you consider one. It is most definitely of a van origin, and this will be reflected in its specification, size and manoeuvrability. Still, it is so practical and solves many issues that put potential WAV buyers straight into it. It is a no-hassle wheelchair accessible vehicle, and we do like that attitude it has.
The Renault Master comes with a variety of different engine powers, they are always diesel, and there is a manual and a semi-auto gearbox. Both are straightforward to drive; the ride height is good too, which makes driving so much easier and as stress-free as it can get. Driver confidence is essential when transporting wheelchair users around; worry can be pretty infectious, so always make sure the driver is content to drive a vehicle of this size and dimensions and indeed at the height they will be seated.
SMV conclusion: the Master is a large internally accommodating WAV with natural flexibility. The 2.3-litre diesel engine will pull well, cruise well and eat as many miles as you want to do. It's a genuine workhorse that will keep going, and they are very reliable.
Why not give Southern Mobility Vehicles a call if this WAV isn't quite right for you. We are independent WAV advisors, so you will get the best of all worlds, whatever your wheelchair access needs are. Whether you are looking for a new Motability WAV, a Nearly New Motability WAV, short term hire, or an outright purchase, we are the WAV dealer to call first. We are here to help; we know how hard it is to be confident you are buying the right mobility vehicle for your needs.
Accessibility Experience
A large floor area rear remote control lift to accommodate the heaviest of wheelchairs or scooters
Accommodating and functional internal space for multiple wheelchair users if required
Excellent forward and all-round better vision for almost all wheelchair users
Flexible internal accommodation for a variety of seating arrangements if required
Accommodating and flexible space for transporting equipment if required
This WAV may suit wheelchair users who have high level needs due to the simplicity of its internal layout
Driver and passenger experience
Seat upholstery: cloth
Driver seat: Passenger seat: Two rear seats
Front electric windows
Engine start/stop
Plastic steering wheel with tilt adjustment
Front and rear wheels: 16 inch steel rims ; width: 6.5 inches
Four disc brakes including two ventilated discs
Turbo-charger
Independent strut front suspension with anti-roll bar and coil springs, rigid beam rear suspension with anti-roll bar and leaf springs
Transmission: 6-speed manual
Hill holder
Glove compartment
Centre armrest between front seats
Full overhead console
Entertainment
Steering wheel mounted remote audio controls
Two speakers
Audio system with CD player that reads MP3 CDs ; radio receives AM/FM/LW, digital and RDS
12v power outlet located in front section
Front reading lights
Cup holders for front seats
Bluetooth includes phone connection and music streaming
Connections for USB (front) and auxiliary audio devices (front)
Safety
Halogen low beam halogen high beam headlights with complex surface lenses
Headlight controlsystems: height adjustment
Power door mirrors ; heated with integrated indicator lights
Windscreen wipers with variable frequency intermittent wipe
Electronic traction control
Drivers airbag
Stability controlsystem
Electronic brake distribution
Brake assist system
Particle filter system
Ventilation system
Tinted glass
Please note that some vehicles specification may not match the manufacturer supplied information due to the nature of vehicles being converted for wheelchair accessibility. Please ask us to check anything that is important to you.
Our exclusive and comprehensive Autoguard Nationwide All Mechanical and All Electrical Premium Warranty and Breakdown Assist cover always runs for 3 years and includes:
Full Breakdown Assist to include Roadside Recovery, Onward Travel, Home Start and Accident recovery
Unlimited Number of Warranty Claims on unlimited mileage
Maximum individual claim limit of £2400 including VAT
Breakdown & Recovery 24 Hours a Day/365 Days a Year 
Key WAV component cover Included
Parts and Labour are included
Continental warranty repair cover
A Free Downloadable Autoguard Contract Holder App
Transferable to a New Owner if sold Privately
Our warranty also covers you for - In Car Entertainment Systems, Air Conditioning, Driver Interface Systems, EGR Valves, Catalytic Converter and Fuel Injectors, Misfuelling Cover and Broken or Lost Key Cover 
For new WAVs you will get our exclusive and comprehensive WAV only warranty to run alongside your manufacturer's warranty
Your Warranty & Rescue booklet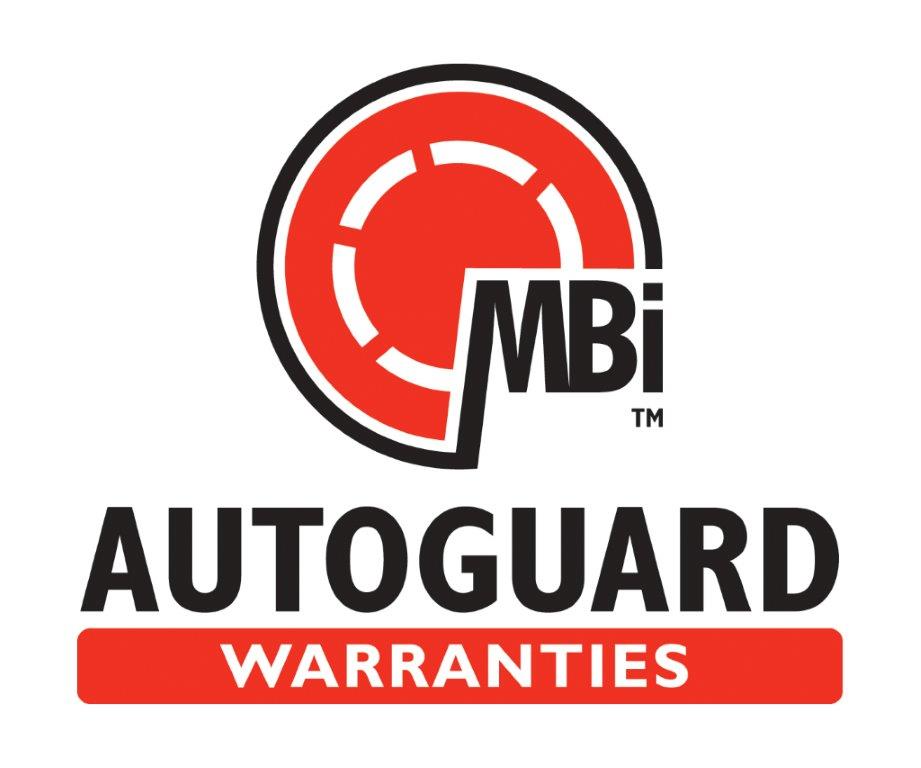 We have partnered with disability insurance specialists, Fish Insurance, who can offer Disability Car Insurance policies specifically to cover disabled drivers, adapted cars, and WAVs.
Options for any driver cover, as well as policies for non-drivers, so you can insure the vehicle in your name and it be driven by yourself, family, friends, or carers
Cover for the repair and replacement of adaptations to your car that you've told Fish about
Free courtesy car while your car is being repaired at one of Fish's approved garages (or up to £700 mobility allowance if a suitable car isn't available)
If your car is stolen, any settlement will take into account any modifications that you've told Fish about
Cover for accidental damage to other people's property or injury to others up to £20m (and up to £5m per claim)
Lifetime guarantee on repairs. If you maintain the vehicle to the manufacturer's schedule, any repairs carried out by approved repairers are guaranteed while you own the car
Protection up to £2,500 for wheelchairs or other mobility aids being transported in your car
To get a tailored quote, call 0333 331 3869 and quote code 2487.
As with any policy, limits and exclusions apply. For full details of the cover provided by Fish Insurance, click here.
Southern Mobility Vehicles ltd is an Introducer Appointed Representative of Fish Administration Limited. Fish Insurance is a trading style of Fish Administration Ltd. Fish Administration Ltd is authorised and regulated by the Financial Conduct Authority, Firm Reference Number 310172. Fish Administration Ltd is registered in England & Wales. Company Registration Number 4214119. Registered Office: Rossington's Business Park, West Carr Road, Retford, Nottinghamshire, DN22 7SW. Fish Administration Ltd is part of the PIB Group.

Dimensions
| | |
| --- | --- |
| Height | 2744mm |
| Width | 2070mm |
| Length | 6198mm |
Fuel Consumption
| | |
| --- | --- |
| Combined MPG | |
| Extra Urban MPG | |
| Urban Cold MPG | |
Performance
| | |
| --- | --- |
| Power (BHP) | 167 |
| Maximum Speed (mph) | 100 |
| Torque (Nm) | 380 |
Engine and Drivetrain
| | |
| --- | --- |
| Cylinders | 4 |
| Driven Axle | FRONT |
| Engine Capacity (cc) | 2298 |
| Forward Gears | 6 |
Emissions
| | |
| --- | --- |
| Emissions (CO2) | 187 |
| Engine Euro Status | 6 |
More information
Power: (from primary fuel) 125 kW , 170 HP DIN @ 3,500 rpm; , 380 Nm @ 1,500 rpm
External dimensions: 6,198mm long, 2,070mm wide, 2,744mm high, 179mm ground clearance, 4,332mm wheelbase, 1,750mm front track, 1,730mm rear track, 15,700mm turning circle (kerb to kerb), 16,200mm turning circle (wall to wall), 1,024mm rear overhang, 244.0 inches long, 81.5 inches wide, 108.0 inches high, 7.0 inch ground clearance, 170.6 inch wheelbase, 68.9 inch front track, 68.1 inch rear track, 51.5 foot turning circle (kerb to kerb) and 40.3 inch rear overhang
Please note that some vehicles specification may not match the manufacturer supplied information due to the nature of vehicles being converted for wheelchair accessibility. Please ask us to check anything that is important to you.